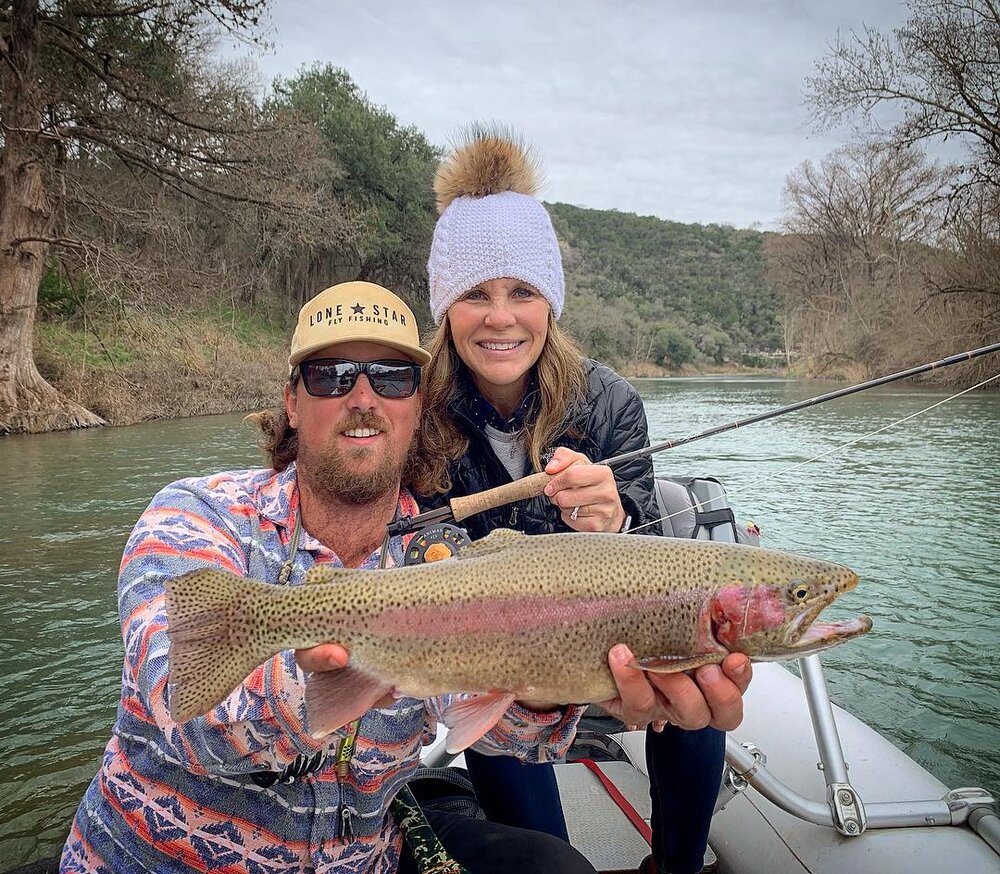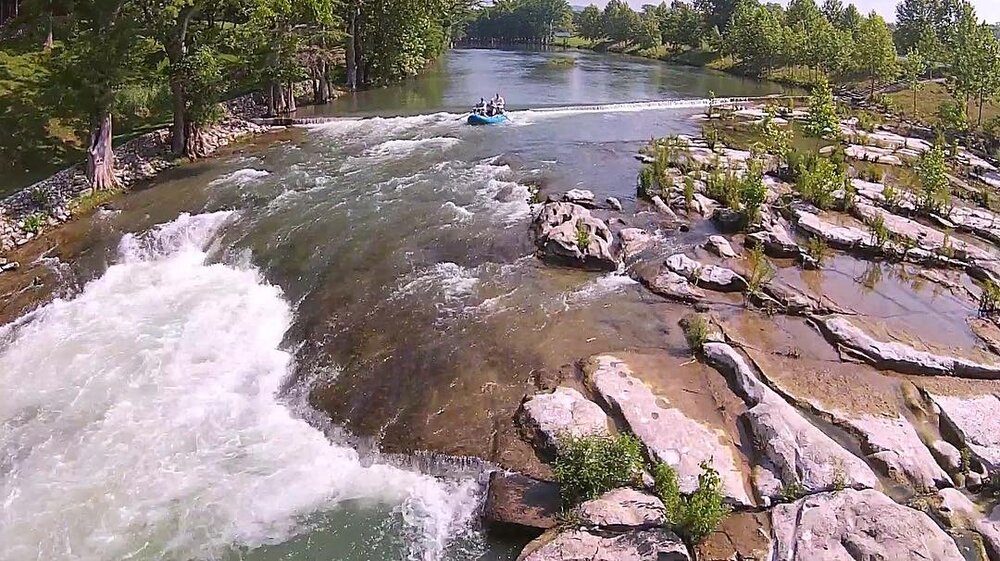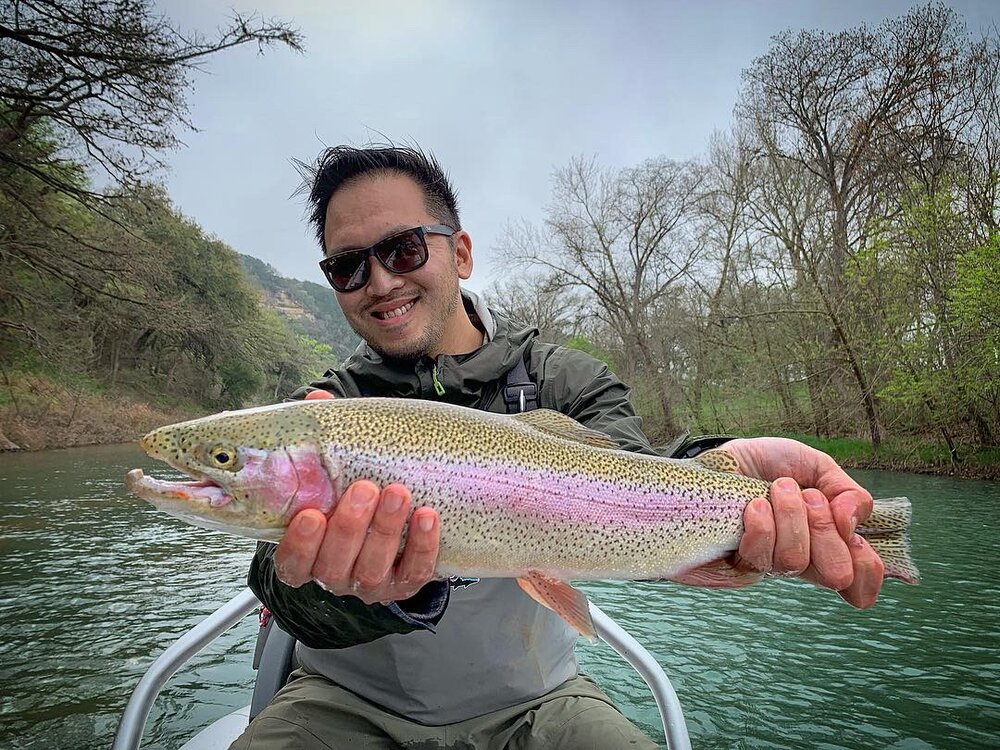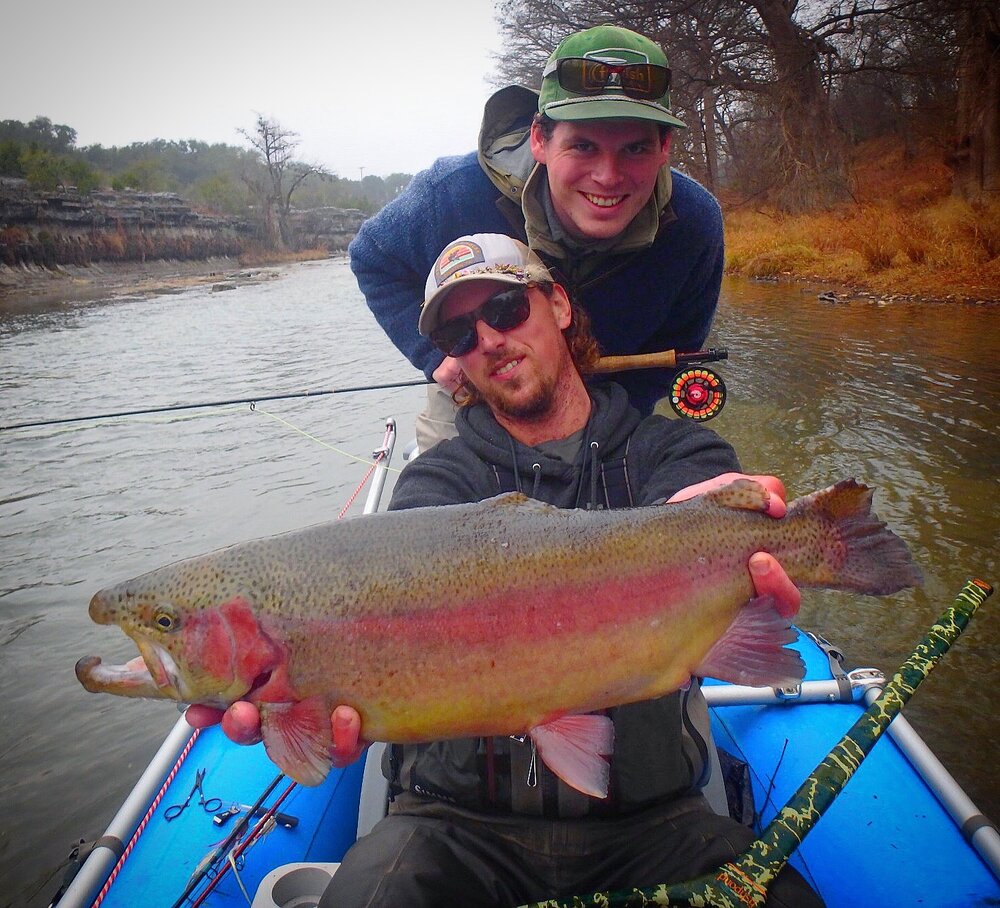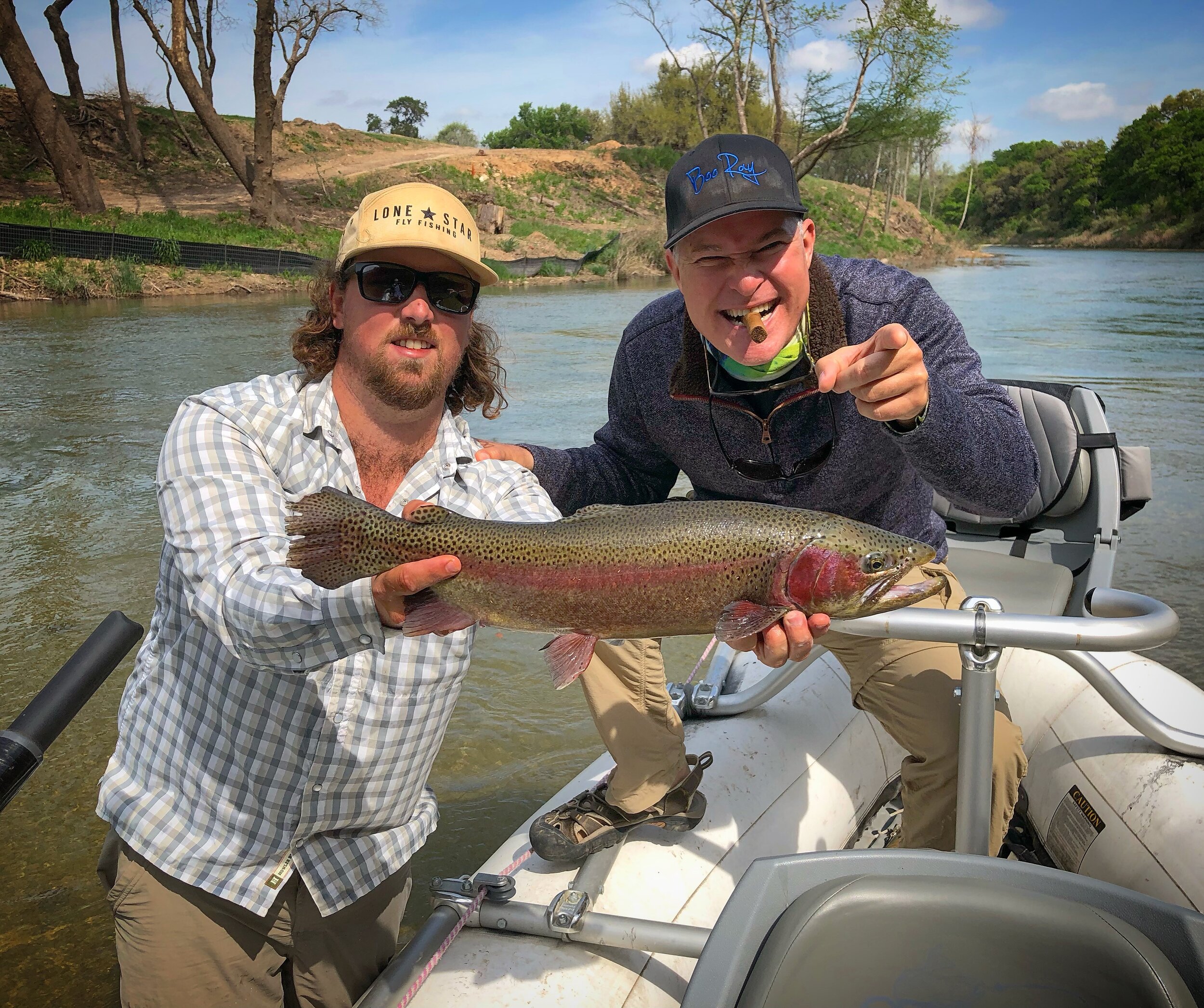 As the southernmost trout fishery in the United States, The Guadalupe River below Canyon Lake aka "The Trout Section" is a truly special place that I call home. It was first stocked with trout in the 1960's by Lone Star Brewery and since then, Guadalupe River Trout Unlimited, Texas Parks and Wildlife and countless individuals have worked tirelessly to make The Guadalupe Tailrace into an amazing fishery. Rainbow and Brown Trout are stocked between the months of November and March every year and the fishing is usually good into the early Summer. Depending on rainfall, lake levels and water temperature, Trout can and do survive year-round. When water temperatures begin to approach 70 degrees, we target the many other species available in The Texas Hill Country as to not stress the Trout which can die if caught in water temperatures of 70 degrees or higher.
Often overlooked, the warmwater fishing in "The Trout Section" is phenomenal. It is home to HUGE Striped Bass aka Stripers upwards of 40lb, Largemouth Bass and one the best Smallmouth Bass fisheries in Texas. I have prime access to the coldest water within a mile of Canyon Dam with the least amount of angling pressure and very little "tube traffic" even on a busy summer weekend. This allows us to take advantage of some amazing angling opportunities few anglers get to experience.
While our "Texas Trout" are no fools, The Guadalupe is a great place for beginners and experienced anglers alike to hone their skills with high numbers of fish and a good chance of hooking into trout over 20 inches. We offer guided float trips on sturdy Aire Whitewater Rafts equipped with fishing frames with plenty of room for 2 anglers and a guide, the perfect boat for fishing The Guadalupe. We provide all equipment, flies, high quality fly rods (welcome to bring anything you like to use) and waders (if needed). Multiple boats and guides available for groups. Non-alcoholic beverages provided on all trips and lunch is provided on full-day trips. We promote responsible catch and release on all trips.
Float Trips:
Half Day, 4 hours, 1-2 anglers: $350
Full Day, 8 hours, 1-2 anglers: $500
Wade Trips:
Half Day, 4 hours, 1 angler: $250
Half Day, 4 hours, 2 anglers: $325
Half Day, 4 hours, 3 anglers: $450
Full Day, 8 hours, 1 angler: $350
Full Day, 8 hours, 2 anglers: $425
Full Day, 8 hours, 3 anglers: $600